(Co-written with J. Simpson)
There's absolutely no doubt digital music distribution services have been a blessing for independent artists. Remember (if you can?) back in the day when you actually needed a Record Label to manufacture your physical CD or Vinyl (or God forbid, a cassette) … and then actually ship them to brick and mortar stores? Yeah, and don't forget – back then, you also needed a label to help provide a budget and funding, so you could actually record and produce your music in the first place!
But circa back to today – and to quote Humphrey Bogart in the amazing classic film, "The Treasure of the Sierra Madre" you might exclaim: "Labels? … LABELS??! We don't need no STINKIN' LABELS!!"
Well maybe you do and maybe you don't.
Now, as far as digital distribution services … for all the musicians and artists – looking to sell your music and get your songs directly online to Spotify, Apple Music, Google Play, Deezer, Amazon, etc, well, it's just been amazing!
On the other hand, for the listeners, well – how can we say it politely…
It can be a bottomless ocean (some good, some great, mostly mediocre, and some terrible) of new sounds being beamed into our smartphones without pause. And we're talking 40-60,000 releases – per day! (Yes! That's the actual figure!)
No doubt – that's WAY too much. We're spoiled for choice and, if we're not careful, we risk seeing (or not hearing, in this case) the best artists of our time, slip through our proverbial fingers (or ears) and never get discovered, amidst the cacophony of new artist releases (but then that's why I also started the A&R resource, www.WeAreTheGuard.com).
And I wanted to preface the plethora of releases and volume before diving into our reviews – because you need to know what you're up against as far as "sticking out" in the crowd and getting attention.
So, with that being said, we're going to take a look at digital distribution services, as you might have been asking yourself:
"How do I get my music on Spotify, iTunes, etc?"
Well, we're going to offer an overview of some of the most popular digital distribution companies, with in-depth reviews. We'll let you know what's worth your time and the pros and cons for each.
And by the way, if you're an artist or a musician uploading your music, getting your music online is one thing – actually having a PLAN is another! There's no website or coach I've actually found to show you how to do this! That's why I created a digital release plan. It's actually "the" plan I use for my own label, We Are: The Guard. Literally, there are over 70 video modules telling you exactly how and when to do everything! Check it out here at Teachable. (and p.s. Read the entire post to find a secret discount code for 20% off!).
Digital Distribution Service Reviews: What's Worth It And What's Not
Before you even begin reading this list, you'd do well to first consider what you're hoping to accomplish with digital distribution and the service they provide as far as getting your music on and promoted to the digital service providers.
For sake of reference, let's quickly get some definitions out of the way. Digital distribution services: (AWAL, TuneCore, CD Baby, Orchard, Tunecore, etc.) are the platforms that help get your music on the digital service providers (the DSPs i.e. Apple Music, Spotify, Amazon, etc.). There's a clear distinction of course there, and for artists who might be completely new to this process, it's important to make that distinction.
How Does Digital Distribution Work?
Before we review our favorite digital distribution services, it's worth covering some basics.
The core of digital distribution, is quite simple – you're signing up to a company who has all the digital pathways to all the streaming and downloading platforms around the world. On the other hand, how it's actually done behind the scenes – is incredibly complex. That being said there are numerous services and companies who've streamlined the entire process to get your music on line.
So how does it work? Let's first clarify, you just don't go to Apple.com and look for the tab to "upload your music!" Nope. You need a third-party platform to do that for you. Hence – digital distributors.
Now, once you chosen your digital distribution service and you've filled out the appropriate paperwork and you have your assets ready (this means your WAV audio file, your artwork, your ISRC Code (get your ISRC code here) that identifies your track, your release date, etc.). you'll log into the product uploader for your digital distribution service and start the upload process. Essentially, you'll be giving your service provider all the audio and artwork files and information they'll need, which will open the floodgates and your music. In as quickly as a few days your music will be live in 150 digital service providers around the world. Pretty neat.
Basically, the way to look at this is – your digital distribution provider is the gateway to the Spotify's, Apple's, Pandora's, Tidal's, Amazon's of the world and the "source" of your song data (both the actual song, artwork and the meta data). Your digital distributor will automatically connect with these services around the world and essentially be the conduit for your music.
In essence, almost effortlessly, your music "shows up" on the release date (which you choose) around the world on all the music services. It's a testimony to the huge network your digital distributor has created for you.
Also, don't forget, your digital distributor will collect all those awesome master royalties from these platforms (usually via monthly or quarterly payouts). Additionally, you'll receive robust data reports (imagine all your data sortable by: song, country, service, time frame, royalties, etc.). The better distribution services (as we'll review in this post) will also provide an in-depth report of playlisting activities (both official playlisting and user generated playlists). We'll get into some of those data reports and royalties as we review each distributor below.
Who is the best online music distributor?
Now, as far as the best digital distribution services, and who you decide to use – it really depends.
What are your needs? Are you looking for a service to simultaneously submit all your music to all the various streaming platforms? Digital music distribution will handle that for you.
Or are you wondering how to get your music playlisted and editorially featured on Spotify, Apple Play, and iTunes? We'll cover who might do the best to handle that. Or – maybe you're looking for deep analytics into your data – you know, who exactly is listening to your music and where and how?
Knowing exactly what you're looking for, as well as the associated costs of each service, will help you hone in on which service will be right for you.
Keep in mind that all of these digital distributors, at a core level, pretty much provide the same core service at the end of the day – which is getting your music on all the streaming and download stores (which numbers over 150 at the time of this writing). As mentioned, they also offer monthly payments of your royalties, as well as some type of access to your data (i.e. where your listeners are, what playlists you're on, how people interact with your music, etc.).
One thing to also keep in mind. The below companies, at their core "digital" service only provide – digital! That's right. This post is all about the digital resources of each company. So, just to clarify, don't look for Tunecore to get your physical CD in … well, wherever they sell physical CDs anymore (here's looking at you Amoeba Records and Newbury Comics : ).
With that in mind, now let's take a look at some of the most popular digital distribution services, with thorough reviews for each. Let's start with our favorite and who we use to release our own releases on We Are: The Guard. Let's get started – I think you'll agree it's the best time ever to be an independent artist.
Digital Music Distribution Reviews
AWAL
AWAL doesn't take just anybody … and that's a positive thing! AWAL is unique in that they're a submission-based service (in other words not just anyone can "sign up").
Yes… brand new and non established artists are certainly able to apply to AWAL, but look – you've just got to be really good. You've also got to be able to prove it. 🙂
For instance:
You'll get bonus points if you have some sort of existing fanbase, a social media following, and / or it's clear your overall artist vision is "on point."
While that may sound daunting, don't let it deter you. Think of it as a vetting process, which means you're guaranteed to be among the most talented artists, if you're accepted. It also means that AWAL is known for quality, which may help your music get noticed quicker if you have their proverbial seal of approval.
AWAL is also noteworthy in that they don't require any upfront fees. In other words, they don't get paid until you do. So if you're looking for free music distribution it's a good place to start.
They take a 15% commission of revenue, which is fairly reasonable (no, actually, incredible) compared to the record deals of former years where you'd be lucky to get 10-15%. It's almost like a "reversal of fortune" in today's age, in regards to what the artist can receive on a percentage basis.
As a huge plus, if AWAL feels they can significantly move the needle for you, they may serve as a makeshift label for some of their better-selling artists.
They even offer payment advances for top-earning clients, making AWAL somewhere between a digital service provider and a proper record label.
For instance, if you're an AWAL digital distribution client gaining some incredible momentum and you may need, say, $10,000 (as an example) for additional digital marketing – and AWAL can see that that's a good bet … you may likely get your $10,000.
This would mean that someone on the AWAL team believes you can garner an additional 2.5 million streams or so to get that advance repaid to them. Keep in mind that there's often an uplift in AWAL's rates if you take an advance (with sometimes their fee going from 15% to 20%, but hey, it's likely worth it) – and last I checked you can't walk into Bank of America and ask the teller for an advance against your Apple streams).
Pro Tip: Right now you're probably wondering: "How much money do I actually make on Spotify or Apple Music?" Simple! Go here. http://www.streamingroyaltycalculator.com/. You can choose the streaming service, insert the number of streams you want to calculate and – voila! Let's say, as an example, you choose "Spotify" and put in 2,500,000 streams – you'd get an approximate value of $10,000. Hence my example above. Hint: If you do the same and change the service to Apple – then you get: $12,500. That same number with Tidal? $30,000! "Things that make you go, hmmm" (as Aresenio Hall once said – yet another reference you probably didn't get – but that's OK).
And now – back to the digital distribution story.
Next with AWAL, we want to talk about the deep analytics and the AWAL app, which is F A N T A S T I C.
AWAL provides notifications when your songs get added to key playlists, and additionally, users get deep information regarding data on their songs … for instance, skip rates, user to streaming ratios, etc.
"User to stream ratios" are hugely valuable data points to see which of your songs are actually reacting the best on Spotify, Apple, Amazon,  Google Play, etc. And what does that mean?
Well, let's say you had 1,000 listeners interacting with one of your songs, and the actual number of streams you have for that track is 2,000. That means you have a 1:2 stream ratio for that song. To say it another way, for every one of your users that interacted with that song – they, on average, listened to it twice. And that's "not bad."
Ideally (depending on the service), you really want to see a ratio of 1:3 at least. That means that for every one user – that each user is listening to your song approximately 3 times.
As a rule of thumb, a 1:3 ratio is pretty good — and can often be (from what I've heard) a good starting point for the digital service providers (and their algorithms) to say – "Knock knock – Hey! Pay attention to this song – there's signs of a life here!").
And with the AWAL app, there's just so many ways to slice and dice the data. And no doubt, you may guess, other services provide tremendous access to data, as well as their own apps. But right now, AWAL is our personal top choice.
If there was one thing that could be better — AWAL doesn't (at the time of this posting) currently offer the option to split payments, factor in payable producer royalty splits, sort mechanical royalty payments due to others, etc. — so you'll need to account and split up payments and account amongst yourselves. This is assuming you have multiple people in your project, or need to pay out separately to a producer, other songwriters, etc. And likely if you're just uploading your own project — it's likely you may not need these tools. Not a biggie at all, in return for the overall exceptional service.
Also, AWAL has a great and robust synch pitching team in key cities around the world. And I can attest, being a Kobalt music publishing client for 14 years (at the time of this writing) with my publishing company, Brill Building, and an AWAL client for over 5 years with We Are: The Guard, that their synch team is incredible. This means you have a team of executives pitching your songs for film / television / ads / video games / trailers and the like!
Lastly, AWAL has one of the best technology platforms out there, hands down! It's all powered by Kobalt Music, which is the parent owner of AWAL. They literally have a swarm of engineers, software coders continually making AWAL the best platform.
The icing on the cake is the personal service as far as creative artist / account managers who will diligently pitch your music for editorial playlists – as well as pitching your music for synch opportunities (getting your music used in film and television)! Boom!
And keep in mind that because AWAL doesn't take "just anybody" to distribute, you can be sure it means a lot when one of AWAL's creative managers tells their Apple or Spotify colleague they have the next big artist. AWAL are an excellent choice for a digital service provider, provided you can get in. Seeing as how it's free to submit, it can't hurt to try.
AWAL Review
Pros:
Streamlined app w/actionable data
Great Analytics
No upfront fees
Pitching for Editorial and Playlists
Label-like services for top artists
Synchronization Pitching (YES, they provide this too!)
Possible advances for top performers
Partnered with YouTube's Content ID Program
Hands-on support
Cons:
15% commission (depending how you look at it, see below, regarding TuneCore and others, who just take a flat fee)
Not available to everybody
No payment splitting / multi payable accounting services
TuneCore
TuneCore is one of the original digital distributors in the music industry. And it seems TuneCore is a bit of a mixed bag, as far as we can tell by the opinion of the internet.
Using TuneCore you can, just like all the other digital distribution services, submit your music to over 150 separate platforms and stores, without having to upload music to each one.
And of course, TuneCore has access to all of the major streaming and download platforms, including Google Play, Amazon Music, YouTube, Apple Play, iTunes, Spotify, etc. Those wondering how to get your music on iTunes for example – voila. Mission accomplished.
One of TuneCore's strengths (depending on how you look at it) is that they don't take any commission from your sales. So everything you make, is yours to keep. And that can be pretty amazing!
For instance, let's look at the math of the business model:
If you have a song really taking off – and let's say… it's garnering 20 Million streams on Apple… well, what is that really worth? I mean, how many royalties am I making at that point?
Well, we can go back to that calculator we previously mentioned (Streaming Royalty Calculator) – and we can say that that's going to be about $100,000!
Yes!!
One. Hundred. THOUSAND DOLLARS! Woo Hoo!
Now, how much does TuneCore take of that? Nada. Woo Hoo again! Now, if you're with AWAL or another digital distributor that takes a percentage – then your fee might be $15,000 that gets taken "off the top" before you're paid. Hmm. Something to consider.
Now keep in mind it works the other way, too. Because in truth, most songs that get uploaded to the DSPs have less than 1,000-5,000 streams.
You see, TuneCore does charge a yearly fee, which is around $30 for hosting your album for the first year. It costs $50 a year to continue to host your album for subsequent years.
This can add up if you're hosting multiple albums via the service. And in truth, it's probably a great model for Tunecore, as the majority of artists likely never achieve more than a few thousand streams per song.
One of TuneCore's other strengths besides digital distribution – is they really tout their synchronization services and pitching. Music synchronization is how your songs could end up being used and "synched" within movie or TV or video game spots, etc. Considering the power of a well-placed synchronization, that, along with no commissions, makes TuneCore worth a shot. It's up to you at the end of the day – no doubt!
TuneCore Review
Pros:
Established company
Access to over 150 platforms
No commissions
Makes your music available for synchronization
Cons:
Annual hosting fees
No payment splitting / multi accounting
No additional support (as far as we can tell) for promotion or marketing or playlisting
Removal of your music if you cannot pay
DistroKid
Distrokid is the newest of the digital distribution companies, which is part of their appeal. Their interface is clean and easy to use. They don't charge any commissions, so you get to keep 100% of what you earn. There are fees, however, and some of the cool, neat-o features cost extra.
The most striking aspect is their alliance with Spotify and instant access to "Spotify for Artists." Spotify have DistroKid listed as one of their most trusted digital service provider platforms. If you've been wondering how to get your music on Spotify, DistroKid is certainly a solid choice.
But of course, they're not limited to just Spotify. They've partnered with over 150 streaming platforms. If you're looking to easily submit your music to as many of the popular sites as possible without having to manually upload music to each one, DistroKid could be a good option. But keep in mind this is also what everyone else basically does, too.
You won't have to worry about your music disappearing when you use their service, either. They offer a "legacy program" that ensures your music will stay online, no matter what. This makes them potentially a better pick than TuneCore, where you have to pay an annual fee to host your albums — or like oops, what happens if you forget to pay your annual fee or your credit card changes, etc.
DistroKid has its share of fees as well, however. But luckily, they offer a variety of packages at varying price points. It's our opinion they're quite worth the price, considering all that they do.
Here's a sample of the plans.
Musician
The 'Musician' plan is only $19.99 a year. This digital distribution offers unlimited song and lyric uploads for one artist or band. It also lists your Spotify page as verified, so your fans will know everything on your channel is official. You're also able to edit your Spotify Artist Page. But hey, I think that is a standard option now within Spotify itself, if you create your artist account.
Musician Plus
If you have more than one band or project to distribute, the Musician Plus plan could be a good pick. You can have up to two separate band or project pages for only $34.95 a year. It also offers some additional features beyond the Musician plan.
With the Musician Plus plan, you get:
In-depth daily sales statistics to keep track of your sales and streams
Customizable URLs for labels and bands. Otherwise, the URL defaults to distrokid.com
Scheduled release dates
Pre-order dates
The ability to set prices on iTunes for Downloads
Label Plan
If you're running a label, the Label plan will make your life much easier if you're managing bands or artists. The Label plan offers the same features as the Musician Plus level, but you can manage between 5 to 100 artists. The Label plan costs $79.95 a year.
DistroKid offers in-depth control over all of your online music. The YouTube Money feature is particularly useful. They upload your content to YouTube's Content ID database (but so does AWAL, by the way). This monitors YouTube for other people using your music as UGC content (UGC stands for "user generated content.").
If people re-upload your music to YouTube (or say uses it as the background music for their family vacation video – Hey it happens!) you'll receive the commissions instead of the uploader.
This Content ID service costs $4.95 a year and they take a 20% commission. This is a handy feature but other DSPs offer the same service for free.
DistroKid Review
Pros:
No commissions
Unlimited song upload
No cost to sign-up
Extensive Spotify and iTunes / Apple Play features
Email notifications when music goes live
Support for numerous payment platforms
Automated lyric uploads
Music stays online forever (pending your plan)
Cons:
Some pressure to upsell
Shazam and Store Maximizer cost extra, when they're free for most other DSPs
YouTube Money costs an annual fee plus a commission
Basic analytics with the Musician plan
No admin publishing
CD Baby
CD Baby is one of the oldest / most established digital service provider platforms out there. To begin, let's start with the good stuff. CD Baby has such an established online presence, they've built up quite an extensive catalog. There are over 300,000 artists signed up with CD Baby, with over 400,000 albums and an excess of 3 million songs!
With so much content, there's going to be a lot of people browsing. You just can't overlook the potential of a powerful, well-populated marketplace like CD Baby.
CD Baby also provides many of the functions that a traditional label would perform, such as keeping track of and collecting royalties. They bill themselves as kind of an 'anti-label,' a leftover from the earliest days of digital music.
With over 15 years experience in digital music, CD Baby has had time to get a number of things right in regards to helping musicians get their music out there. Most notably, the customer support.
They're well-known for offering exceptional customer service for artists they represent (with all of that due to their exceptional founder, Derek Sivers, who sold the company over a decade ago). While Derek was running the company, you really could tell that this place was a "totally different" kind of company – that they truly care, which is unique in the often anonymous world of digital companies – or any companies, for that matter.
(I also highly encourage you to check out Derek Sivers' website www.Sivers.org. Derek is also an exceptional thought leader and author, check out his books on Amazon!).
CD Baby Review
Pros:
No annual fees
Physical distribution
Store and fulfillment for vinyl and CDs
Collects royalties
Synch licensing
Cons:
A $5 charge for a single UPC/$20 for an album UPC
No Instagram 'story' music inclusion
High YouTube commissions (?)
No payment splitting
No marketing support
Stem
Stem is one of the new kids on the block when it comes to digital distribution companies. If you're looking for a digital distributor for music with some of the most cutting-edge features, mixed with traditional values like personal attention, quality, and ease-of-use, Stem will more than meet your needs.
Stem was created with artists and musicians in mind, towards the goal of helping musicians make a living with their creativity. For one thing, they offer among the highest royalty rates (to your favor) of all of the digital music distribution companies — and offer playlist pitching to real playlist owners.
Their back end has been a strong collaboration tool, making it quick, easy, and intuitive to split payments, share data, and manage contracts between multiple people.
Another thing to keep in mind is you need to apply to be a part of Stem. That means that not just anybody is able to be on the platform as they are very particular with who they bring on board to distribute. That's actually a good thing, as it ensures a certain level of quality is associated with the platform. It also means they're more able to offer personalized attention towards their clients.
Stem is particularly customizable as it's some of the newest software created on the market. It allows for custom release schedules and strategies. You're able to differentiate different release dates for different platforms. You're able to see advanced data and metrics for each of those platforms, as well, so you won't be left guessing how your promotion campaign and revenue is going.
Stem handles all of the regular duties that digital distribution services offer. Your music can be up-and-running on every major platform in as little as five days.
Stem Review
Pros:
Among highest splits paid to artists (approximately 10%)
Quality roster
Many collaborative tools, including splitting royalties, deep accounting
PR
Advanced Data and Metrics
Cons:
Earning requirements to be accepted
High payment threshold
No daily trend reports
Inability to integrate with Instagram Stories
Before we move on to our next review – voila (!), you've just unlocked the secret discount code for 20% off my own digital release plan. The is the same plan I created and use every week at my label, We Are: The Guard. Now that our label has had over 100 releases and 200 Million streams – I've learned the hard way that you need a plan (a must if you're an independent artist)! If you want a course and a digital guide that tells you exactly what to do when and most importantly, how to do it, simply use coupon code DIGITAL20 to get 20% off the course! Click here and get it instantly at Teachable. (You can also check out some free preview modules there at Teachable or check out my full post on the digital release blueprint.)
Human Re-Sources
Human Re-Sources is a digital distribution company brought to you from the son of Dr. J (J. Erving).
Julius Erving Jr. has been working in the hip-hop industry for most of his life after a childhood surrounded by celebrities, no doubt thanks to his famous dad.
Consequently, Irving helped broker a ton of deals and contracts for his clients, giving him a unique perspective into how music works as well as some of its shortcomings.
Irving believed that artists just give away too much of their power to the labels. This is what he set out to remedy with Human Re-Sources, a digital service provider that also fulfills some of the functions traditionally fielded by the major companies.
Human Re-Sources key claim-to-fame is that they don't charge a ton of fees for digital distribution. They only charge one minor distribution fee and otherwise stay clear of their customer's way.
The company is able to achieve this stripped-down approach by restricting their focus. They don't mess with physical sales or promotions in any way, instead focusing entirely on digital distribution.
They also let their artists retain all of their rights, including "ancillary revenue" (which includes merch sales and concert revenues). But hey, none of the other services touch that either.
Human Re-Sources also offer some of the traditional advantages of labels. They reportedly handle promotions, help artists prepare videos and photoshoots, offer marketing tools for social media and online platforms.
If you're looking for a no-muss-no-fuss DSP that offers top-shelf tools and resources without a lot of label interference, Human Re-Sources could be a good digital service provider company for you.
To boot, there's more than just a rumor that Spotify themselves is an investor in the digital service provider. So, perhaps (??) there's an additional plus in being associated with Human Re Sources.
In fact in a Music Ally article from 2018, J. Erving is quoted as saying: "(Human Re-Sources) … are able to pitch songs directly to Spotify's internal teams — a rare advantage in the industry's vast do-it-yourself landscape." But if I were to guess — with Spotify wanting to be neutral for all the artists out there — as well as many of the playlists going "algorithmical" (in other words – algorithms and computer code and A.I. choosing the songs for you more so than say, those silly humans) — well, we'll just have to see!
Human Re-Sources Review
Pros:
Label resources
Only charge distribution fees
Industry connections and clout
Help with getting your songs in playlists and editorial features (especially via Spotify, apparently)
Cons:
High fees (20%, from what we can tell?)
Only focus on digital promotions
The Orchard
The Orchard is another digital service provider that strikes a balance between being a music distribution company and a proper label, but they serve as more than just a digital record label, as they offer a number of digital distribution services, including video placement to more than 40 music markets around the world.
They don't stop at online promotions, either … they also help get their physical products and merchandise into their network of record stores, mostly located in North America and Europe.
The Orchard is what's known as a specialist digital distribution aggregator, meaning they work with a highly curated clientele for a higher-than-usual fee of 15 – 20% commission. Specialist aggregators tend to have much greater sway in the industry, as they're only working with top-tier talent. It's the DSP equivalent of being signed to a major label like RCA, Universal Music Group, Warner, or EMI.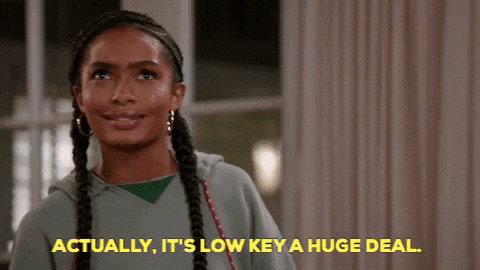 They also offer syncing services and being that sync pitching is normally a company in-and-of-themselves, it's beyond useful that The Orchard offers the option as part of their platform.
Their distribution services are powered by cutting-edge tech, with everything you need to both create marketing materials and then promote them. Featuring slick templates for creating everything your music career could need to take off, from album covers to marketing materials. They also give you everything you need to help promote your content, including access to marketing professionals via their convenient app.
Finally, The Orchard lets you see how your content is performing with advanced analytics and detailed accounting. It takes the guesswork out of promoting your music, letting you know precisely what's working and what isn't.
The Orchard are an excellent choice for someone looking for something similar to a traditional record label but with all of the technological tools you need to help empower your music career. If you have something they're looking for … your career could really flourish under their individualized attention. Whether that's worth 15 to 20% of your overall revenue is up to you, however.
The Orchard Review
Pros
Industry clout
Global digital music distribution network
Video placement
Playlist placement
Physical distribution
One-on-One attention
Advanced analytics and accounting
Cons
Exclusive
High commission
Wow, did we actually write above 4,000 words on this article? I think so! But there you have it! While there are all kinds of new, and even a bountiful amount of existing digital distributors out there – at the end of the day, they all help get your music online so your fans and your future fans can listen and discover your music.
That's right … the above companies get your music uploaded and available to all the 150 + platforms and downloading services out there – and there's for sure even more to come!
It's up to you, of course, to discover and get a feel for which service is the right "fit" for you. And hey, if you happen to strike up a key personal relationship with any of these services (you know – that human to human thing, lol) — well, that might just be the icing on the cake.
2021 Digital Music Distribution Update
As an update to the original post, we've been fielding a lot of questions like – what about TikTok? How do I get my song on TikTok, etc.? Well, for TikTok, it used to be that someone (you or a fan, etc) had to actually take the initial (unless you are already a huge superstar at a major) and post an "original sound." But now, it looks like TikTok is linking with the digital distribution companies so your song will appear within the TikTok app. This is great and means that anyone and everyone can have access to your music for the next viral TikTok #challenge.
No doubt, whether it's on the master side (which deals with your recordings) or on the publishing side (which deals with the actual music copyright of the song), there are always deals being initiated and brokered around the world with all kinds of new apps, platforms and streaming / download services.
And while it may take some time, the latest, hottest new app (think Twitch or even TikTok), will eventually get around to providing artists legitimate ways of interfacing with your music and (most importantly) for you to also get paid and accounted! In other words – there's always another chapter (just like this blog post) for the music industry to be written.
For a more in-depth look at successful music marketing strategies, check out my Digital Release Blueprint course, where you can learn the exact release plan that's garnered our own label over 150 million streams.
(This article was co-written with J. Simpson)
Disclaimer: The above is a blog post based on the opinion of the writers and what we were able to find online and looking at each company's website. It's up to you, as an artist and your team to do your due diligence to find the right partner, but hopefully we have provided some helpful information to set your path in the right direction.